Reference is made to the tender:  ENA/PQS/2019-2020 for prequalification of Suppliers for Supply/Provision of Goods and Services for the financial year  2019-2020 advertised in  the Daily Nation, Friday 19th October 2018 and posted on Echo Network Africa Limited website.  We issue this addendum extending the deadline for submission of applications to Friday 15th February 2019 at 3pm (Kenyan Time).
All the other terms and conditions of the exercise remain as is and are unchanged.
TENDER NO: ENA/PQS/2019-2020
1. Echo Network Africa (ENA), formerly Kenya Women Holding Limited is a woman led, women serving development institution that engages in activities that empowers, positions and advocates for women, youth and persons with disabilities (PWDs). In order to carry out this mandate, ENA is seeking to prequalify Tenderers for the supply of goods and services for the years 2019/2020.
2. ENA is an equal opportunity Institution committed to gender and disability mainstreaming. The Youth, Women and Persons with Disabilities (PWDs) are encouraged to apply.
3. Eligible Tenderers may obtain the prequalification document.
4. Tenderers intending to apply for more than one category should fill and submit a separate set of the Tender documents for each category applied for.
5. Duly completed bid documents must be submitted enclosed in plain sealed envelopes marked with the 'Tender number' and 'Tender description' and deposited in the tender Box provided at the entrance of ENA Reception and be addressed to:
The Group CEO
Echo Network Africa Limited
P.O. Box 55919, 00200, Nairobi
To be received on or before Friday, 15th February, 2019 at 3pm.
6. Tender/bid returns will be opened immediately thereafter from 3.30 pm in the presence of bidders and/or their representatives who will choose to attend the opening at the ENA Gazebo, located within ENA offices on Muchai Drive. Late bids will be rejected.
7. All Tenderers whose Tender returns will have been received before or on the closing date and time will be advised in due course of the Tender awards on their tender bids.
Click here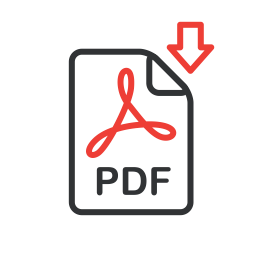 to download the pre-qualification form.